What is Undebt.it+?
Undebt.it+ is an optional service that unlocks some cool premium features. There are plenty of features that the core (free) program has, Undebt.it+ is just a few add-on apps that you might find useful. It's also a great way to help pay for hosting and other expenses involved in running the site. Try it out, I think you'll like it.
30 Day Free Trial
Everyone who signs up for an account can enable a free, 30 day trial of Undebt.it+. No credit card is required to try it out.
Low Yearly Price
No nickel & dime monthly subscription is required! Just pay a single (non-recurring) access fee per year.
Killer Features
Enjoy the extras and bonus features of Undebt.it+. There's always more to come in the future! Submit your ideas anytime.
| | Undebt.it | Undebt.it+ |
| --- | --- | --- |
| | | |
| Add unlimited debt accounts | | |
| Use the debt snowball or avalanche method | | |
| Export payoff plan (snowball table) to Excel | | |
| Support for promotional interest rates | | |
| Compare debt payoff methods | | |
| Create your own custom debt payoff methods | | |
| Drag & drop custom debt payoff creator | | |
| Bill management (monthly, non-debt expenses) | | |
| 52 Week Savings Challenge plan | | |
| Debt Blaster (Payoff Method enhancement) | | |
| SMS/text message payment reminders | | |
| Monthly e-mail account summary | | |
| Account tracking, reporting & projections | | |
| Individual account amortization table | | |
| Unattended mode (autopay) | | |
| Full calendar payment planner view | | |
| Preview account restructure/consolidation | | |
| Hide website ads | | |
| Monthly minimum payment auto adjustment | | |
| Google Calendar/Apple iCloud/Outlook support | | |
| Debt Payoff Snapshot Stories | | |
| Debt Payoff Journey Infographic | | |
| Printable Payoff Table w/Thermometer | | |
| You Need a Budget (YNAB) Account Integration | | |
| The warm, fuzzy feeling you get by helping support an independent developer | | |
| | Sign Up Now | Login & Purchase Now |
Try out Undebt.it+ for free with a 30-day trial period.
The trial is completely free and there's no comittment required. No credit card or deposit is needed to get started. Just click the button and you'll get a free month of Undebt.it+ to try out. Membership will automatically expire after the month is up if you choose not to enroll. If you like it and want to keep it, just click the "Purchase Now" button above to lock in membership for a year. Doesn't get much easier than that.
Gift an Undebt.it+ to someone you know
Give the gift of debt freedom today and get a bonus month added to your account
Here's What Undebt.it+ Does For You
Interface Improvements
Unlock some cool user interface options only available to Undebt.it+ users. There is a quick look right-sidebar that shows all of your debts and bills grouped by due date. The debt and bill details page also got upgraded. There is an inline bar chart that shows you the balance for a rolling 24 months so you can track your progress.
Bill Management
The Undebt.it bill management module was built from the ground up and designed to handle your recurring, non-debt expenses such as cable, phone, utilities, etc. Bill management is part of the optional Undebt.it+ suite and can be turned off if you don't want to use it. Here are some of the highlights:
Repeat bills every x months or years
Automatically record bill payments (autopay)
Add unlimited bill accounts
SMS/text message payment reminders
Bill history
Fully integrated into the Dashboard, outstanding bills are grouped by due date (past due, due within 7, 14 and over 14 days)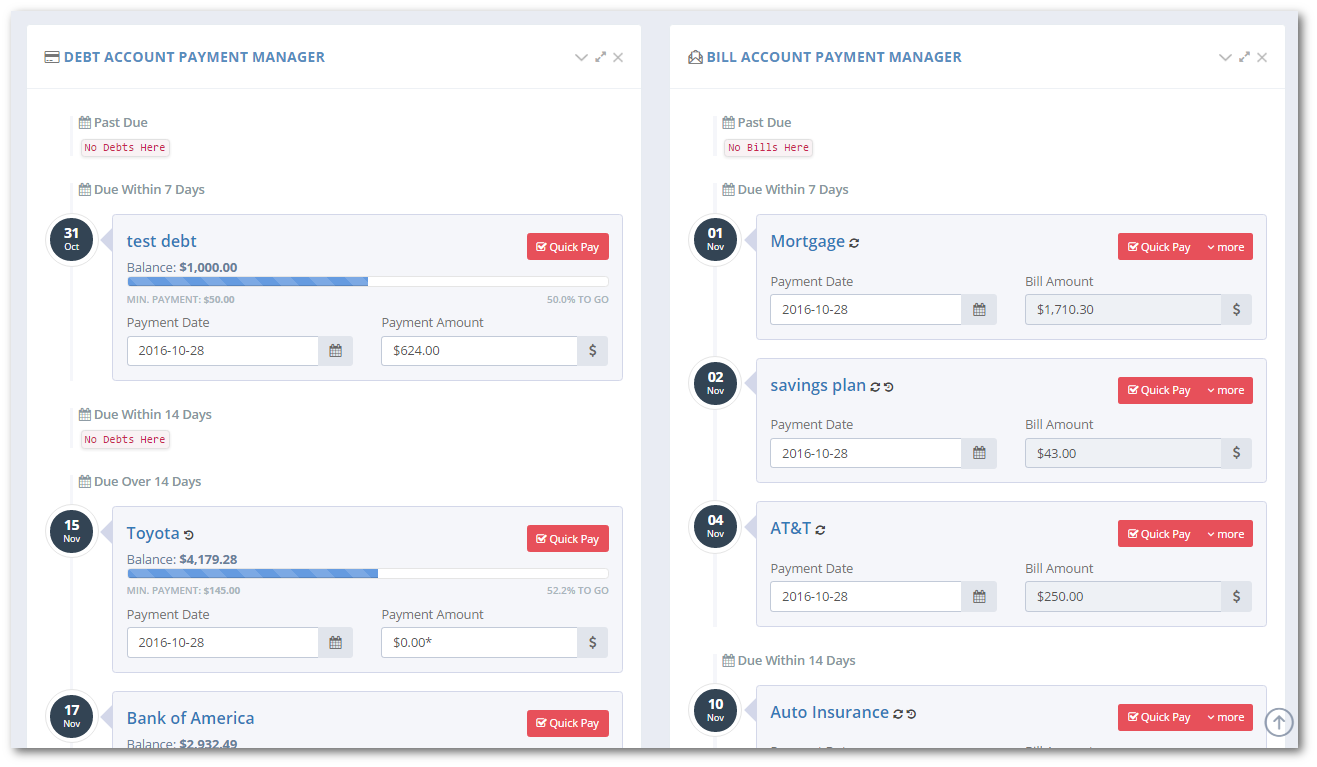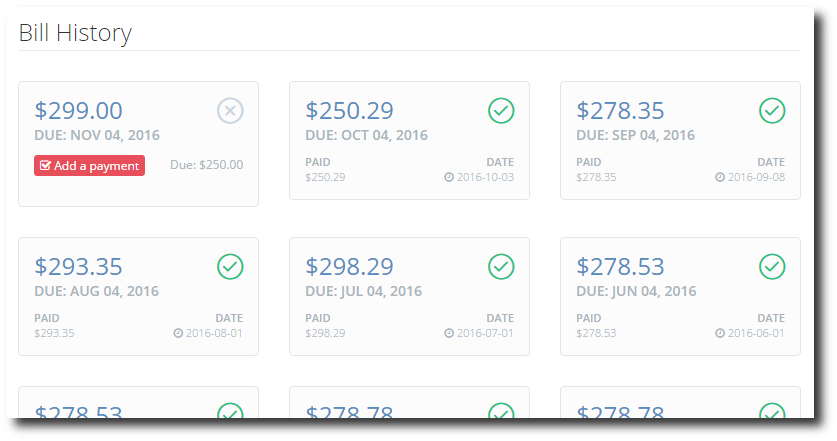 Account Tracking, History & Projections
Track your progress over time with historical graphs and charts. Watching those bars shrink every month is great motivation to keep you going. Undebt.it takes a snapshot of your account at the beginning of each month to help you visualize what your debts look like. The account categories help you quickly see how your debt is distributed. The trend line graph shows you monthly total information - like how much your snowball was or how much interest you have paid each month. Notice on the third graph (projected monthly stats) how additional payments (debt snowflakes) affect your payoff plan.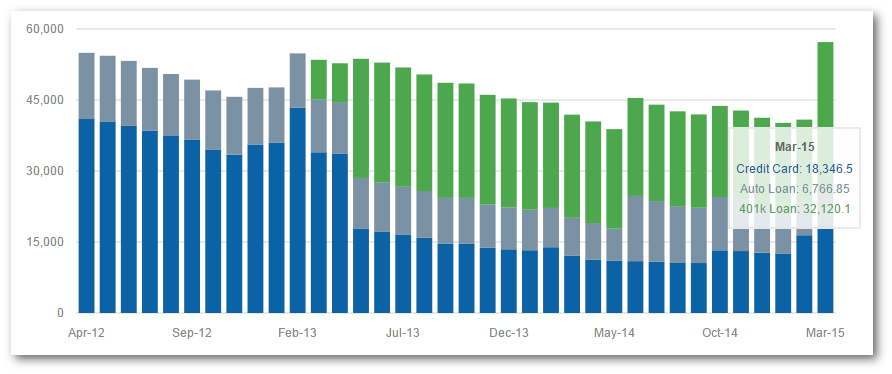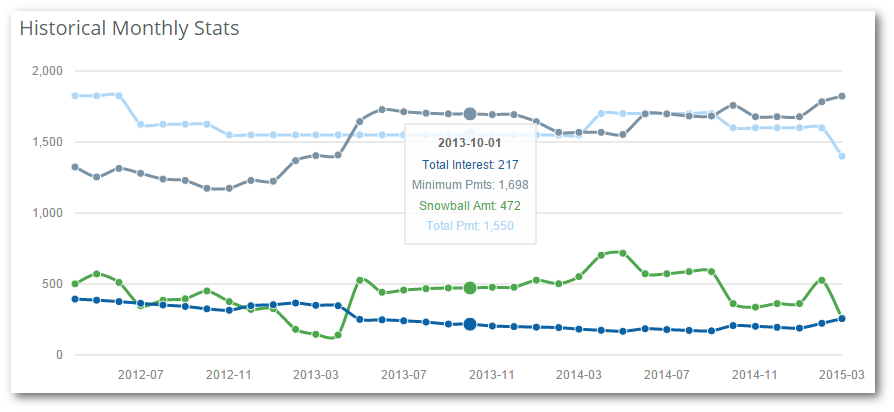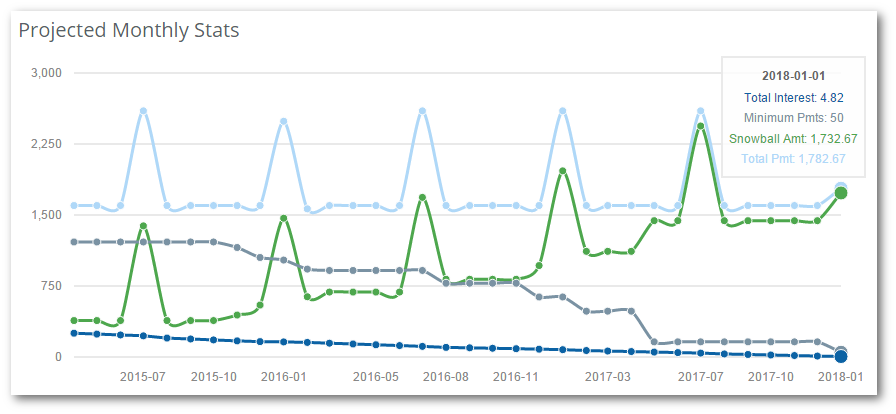 The Debt Blaster Payoff Method
The Debt Blaster is an original budgeting idea I have developed to turbo-charge your existing debt payoff plan. Exclusive to Undebt.it, the Debt Blaster option automatically increases your monthly budget in small increments and adjusts your payment plan accordingly. The Blaster works with any of the Undebt.it payment plans and gives you the option of increasing your budget by a fixed amount or by a percentage each month.


The table below shows how the Blaster works with "fixed amount" option. You can see how the budget gets a compounding $10 increase every month.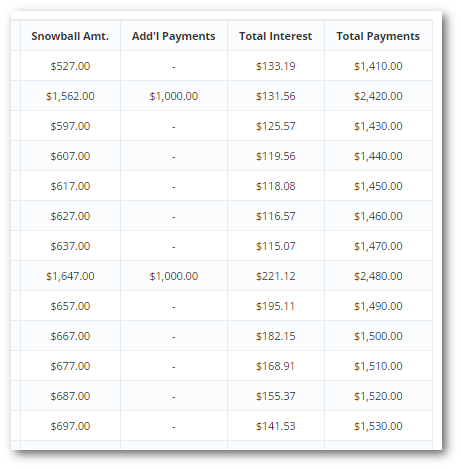 Preview account restructure/consolidation
This feature will allow you to try out different account restructure scenerios without having to modify your current setup. For example, let's say that you have three credit cards you want to payoff with a new line of credit loan with a lower interest rate. Just select the account(s) that will be paid off with the new loan and enter in the terms (interest rate, payment, etc.) of the new loan. Your new payment plan will be generated when you press the "preview" button. You'll be able to easily see if the new loan will be a better deal or not. The interest paid difference and your new paid off date will be shown.
Autopay Selected Accounts
Setup payment cruise control with account autopay. Checking this box will automatically apply your planned payment on the due date so you don't need to login and record the payment. You can choose which accounts to enable autopay. Also note the Reminder Days selector - it's used for text reminders mentioned in the section below.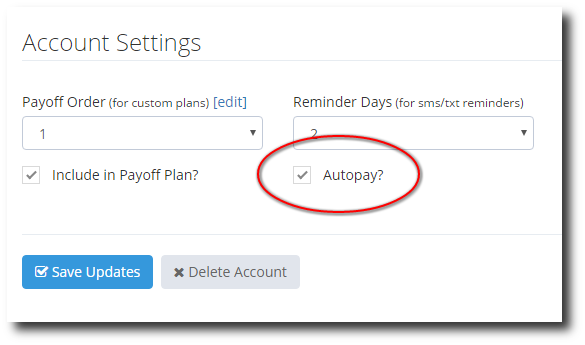 Full calendar payment planner view & sync
Integrated in the Debt Dashboard page, the calendar payment planner view gives you quick access to your payment schedule. You can easily see what your planned payments are for any month in the future. The calendar is also now fully integrated with Bill Management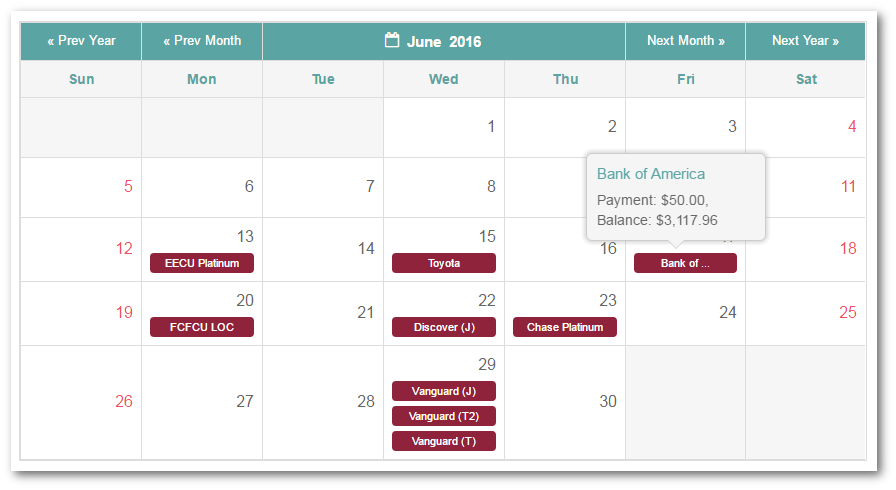 You can also sync to your favorite internet connected calendar such as Google Calendar, Apple Calendar & iOS devices (via iCloud or CalDAV) and Outlook. See this blog post for more information on using the calendar subscription feature.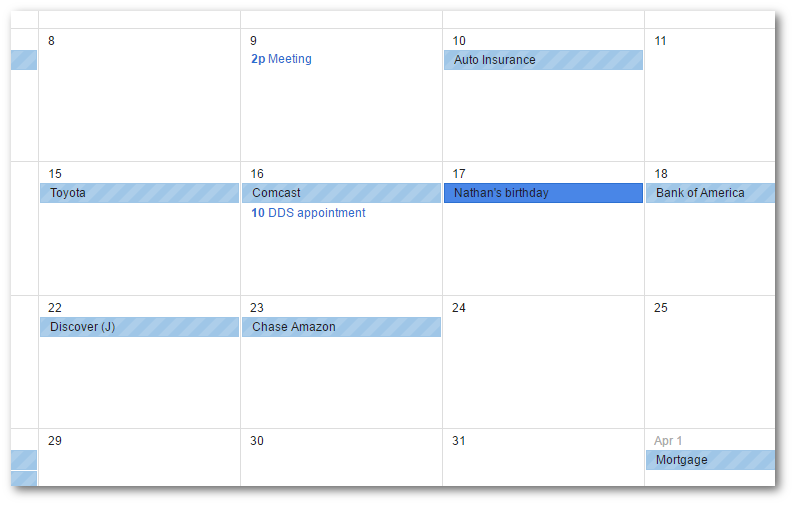 Text Message Reminders
If you choose, you can have Undebt.it send you payment reminders right to your phone. First, add your mobile phone number on the My Account page, Profile Settings tab. Then you can set each account that you want to receive reminders. You have full control over when you get the messages. For example, you can have one account setup for a 4 day reminder and another account setup for a 1 day reminder.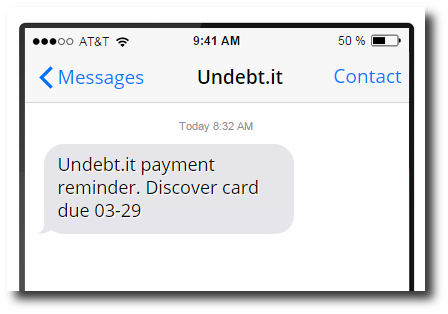 Debt Payoff Snapshots
Debt payoff snapshots are generated automatically in real time with your vital monthly info. Save/post/print as needed to help keep you motivated on your road to debt freedom.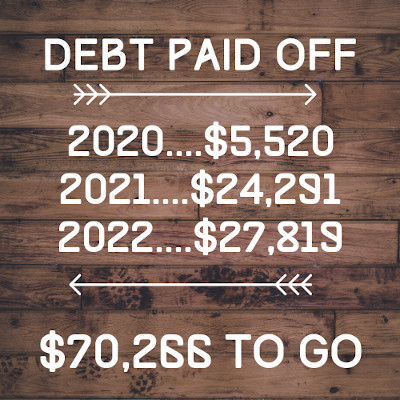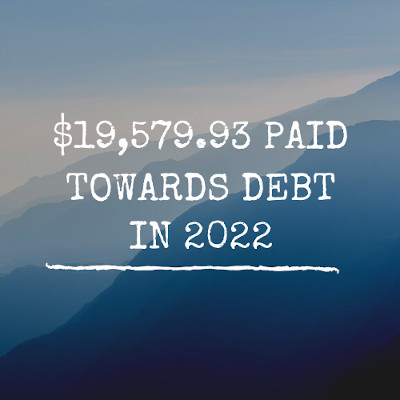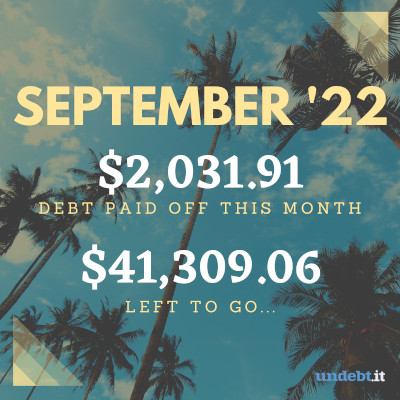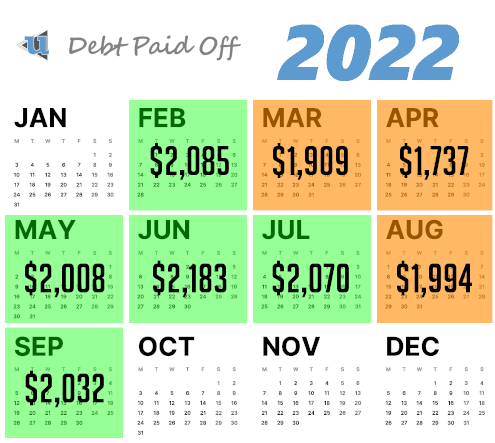 Debt Payoff Journey Infographic
The Debt Payoff Journey infographic is a dyamically updated graphic that you can print or save. It shows your debt free date, payoff progress percentage, snowball amount and your top 5 debts. Save it, share it, make it your computer desktop!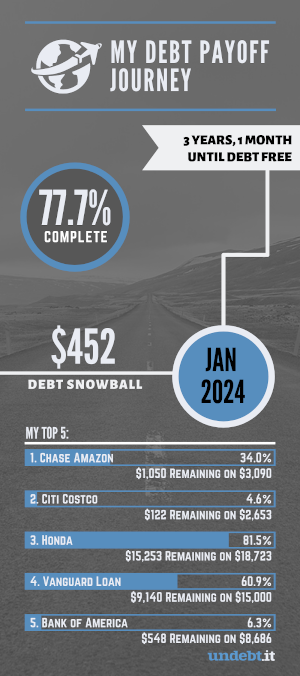 Printable Payoff Table w/Debt Thermometer
Do you have a debt that you're particularly motivated to pay off? Print yourself a hard copy of the debt payoff plan and stick it on the fridge. Color in the debt thermometer as you go.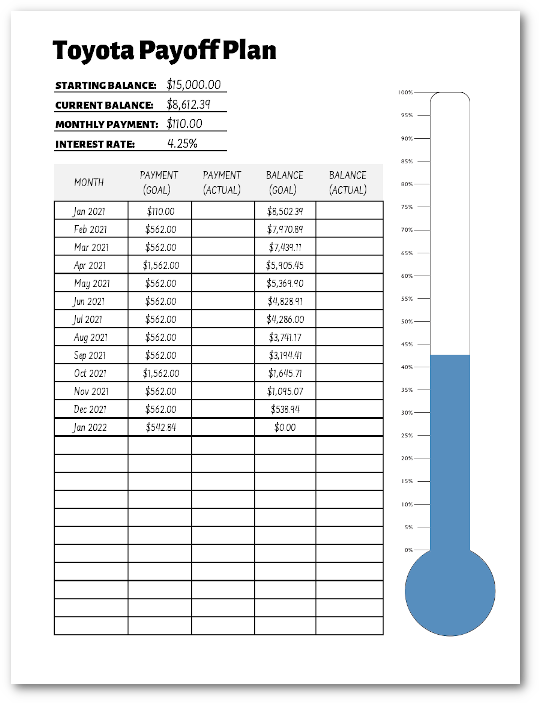 You Need a Budget (YNAB) Account Integration
Are you a YNAB & Undebt.it user? Sync your YNAB account so your Undebt.it account balances are always automatically up to date. You can choose which accounts you want to be synced with YNAB. You can also choose to import your payment transactions history.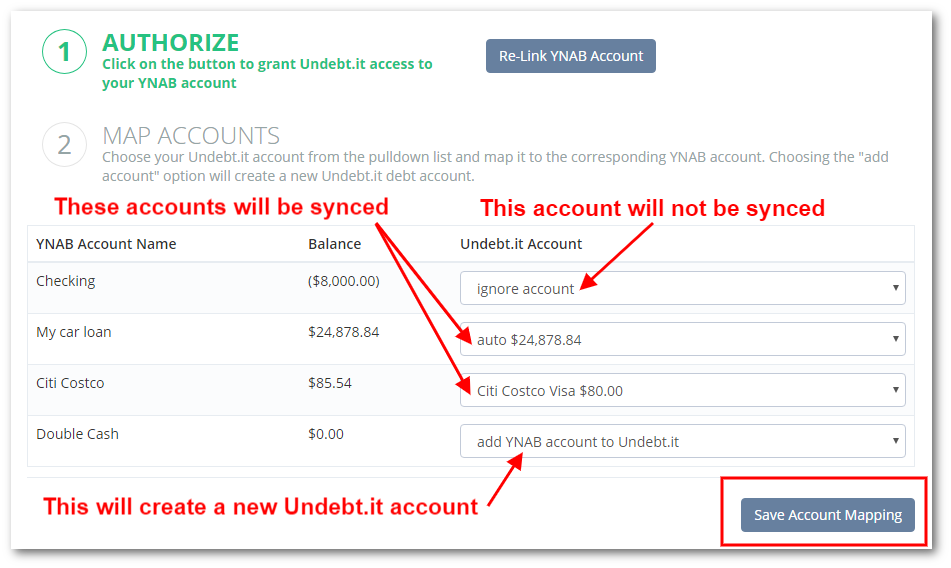 Individual account amortization table
The debt snowball table, which is part of the core service, shows a listing of your monthly payments for each account. However, it doesn't break down the balance, interest paid and snowball amount for each account. The amortization table shows you exactly where your money is going each month for each account. It's located on the debt details page of the account.