My Credit Card Rewards Rotation for 2022
Using Credit Cards for Everything (and Getting Rewarded)
As you may know, I am a big fan of maximizing the responsible use of credit cards for my everyday purchases. The #1 rule I have for myself is to never carry a balance on any of these cards. Rule #2 is use a credit card for all purchases whenever possible. I'll go over the benefits of using a credit card in a sperate article at some point, but here's my plan right now to maximize credit card rewards.
Brand Loyalty & Rewards Ecosystems
I'm not loyal to any one particular brand of credit card, but I do see value in choosing the one that makes the most sense for you and sticking with it until something better comes along. One thing to keep in mind is that the major credit card vendors have their own rewards ecosystems. Chase has Ultimate Rewards (UR), American Express has Membership Rewards (MR) and Citi has Thank You points (TYP). As long as the points have at least a 1x cash valuation (meaning you can cash in 1 point for $0.01) , then it's easy to calculate the value.
Amex makes it difficult because they have limited redemption options and you usually get less than 1x the value of the points if you want a cash equivalent. You can cash out Chase UR points for 1x cash but the better value is to use their Pay Yourself Back redemption option. Amex has several different rewards redemption options but I view then as the weakest of the group.
Sometimes Free Cards are the Best Value
Premium credit cards often offer the best credit card rewards redemption options but they come at the cost of an annual membership. There are plenty of benefits to premium cards but there are some free ones out there that offer a ton of value. Things like travel credits, airport lounge access, purchase protection & rental car primary insurance are just some of the things that premium cards offer. You used to be able to get some of those things, like purchase protection, on free cards, but those are getting much harder to find.
My Previous Credit Card Lineup
For the past few years, I used American Express cards for everything because it made the most sense for my situation. I had an AmEx Charles Schwab Platinum card which is a very good card, albeit a very expensive one to have. The main benefit of the card to me was that it allowed you to cash in American Express Membership Rewards points at 1.25x. So if you also had an Amex Gold card that earned 4x points for restaurants, using the Schwab, you could cash out 5% (4x points at 1.25x). The Amex Blue Business Plus card earns 2x points on all purchases which I then redeemed at 2.5x with the Schwab.
That combo was getting me at least 2.5% cashback on all purchases which is pretty hard to beat. Here is what my lineup looked like before I switched (all AmEx cashback percentages shown reflect the 1.25x redemption rate):
AmEx Gold (5%): All restaurant, fast food and grocery purchases
AmEx Schwab Platinum (6.25%): Travel booked on their portal
Citi Costco (4%): Gas
Chase Ink Business Cash: (5%): Internet and cell phone plan
AmEx Blue Business Plus (2.5%): everything else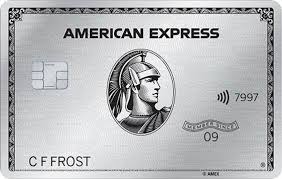 All good things must come to end though and in September of 2021, AmEx changed the redemption rate of the Schwab from 1.25x to 1.10x. The annual fee also increased to $695 so the math did not work in their favor so I cashed out the last of my MR and cancelled the card.
My 2022 Lineup
For 2022, I ended up moving over to my old reliable free cards for my rewards. They offer the basic credit card protection like fraud prevention and the rewards are still pretty good. Here's my plan:
Citi Costco Visa
Arguably the best free card on the market right now, especially if you are already a Costco member. It offers a ton of benefits and is a great general purpose card. If I had to only use one credit card, this one would probably be it. With as high as gas prices are right now, that 4% discount can save you $0.20 / gallon in some places.
The only drawback to this card that I can think of is that the rewards are paid back in the form of a Costco rebate check. However, you can go into the store and cash the check there if you want or you can do what I do and just let it ride at Costco.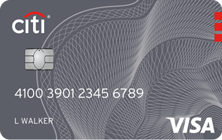 Gas: 4%. Yes, please
Fast food, restaurants, food delivery services: 3%. Anything that codes as food related, like concession stands usually gets the 3% bonus.
Travel: 3%. I use this card if I don't have any travel credits or need to use travel purchase protection from a premium card. It's good for things like baggage fees, hotels and rental cars.
Costco & Costco.com: 2%. Pretty self explanatory.
Citi Custom Cash
This is one of the newer offerings from Citi and it is unique in that it automatically assigns the 5% bonus to the category that you use the most. I use this card specifically for groceries. Keep in mind that the spend category is not based on what you buy, it's where you buy it from. Groceries bought at Walmart don't fall under the groceries category, but groceries bought at a Walmart Neighborhood Market will. There is a $500 monthly spend max for the 5% bonus (anything over the max will earn 1%), but that fits nicely with my grocery budget.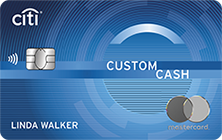 Groceries: 5%. This is the sole card that I have that's only used for one thing.
Citi Double Cash
This is an old classic that earns 2% cash back on all purchases. It comes in handy for purchases like auto repair, home services and much more. It used to offer purchase match protection but not anymore.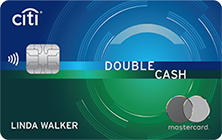 Everything else: 2%. Can't go wrong with a free 2% cash back bonus.
Chase Ink Business Cash
This is a no annual fee business card that I've had for a long time. The main benefit is that it earns 5x Chase UR points for internet, office supply, cable and cell phone purchases.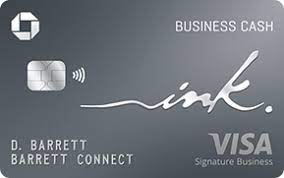 Cable & Internet: 5%. I have Comcast so the bill is combined. It also works on cell phone bills, not just hardware purchases.
Office Supplies: 5%
Capital One Venture X
The Venture X is not a free card but Capital One had a good welcome bonus of 100k points that I couldn't pass up. It's what I would call a mid-range premium card. The annual fee is $395 but there is a $300 travel credit to offset the cost. There are too many benefits to go into in this article but I will say you should consider this card if you travel a lot and especially if you fly through Dallas/Fort Worth. Capital One just opened a new lounge there and it's very nice; it's on par with American Express's Centurion Lounges.
Referral Link: If you'd like to sign up for this card and help us both out, you can use this referral link for a 75k point welcome bonus.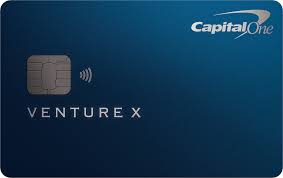 Cell Phone Bill: 2x. The Chase Ink Cash card has a higher reward, but the Venture X offers a good cell phone insurance plan. I also use the Capital One portal for flights which gets 5x points.
Featured image photo by Anete Lusina