How do I manage account text message reminders?
If you have an active Undebt.it+ membership, you can setup your account to send you SMS text message payment reminders. The first thing you need to do is set your mobile phone number on the My Account > Options > Notification Settings page.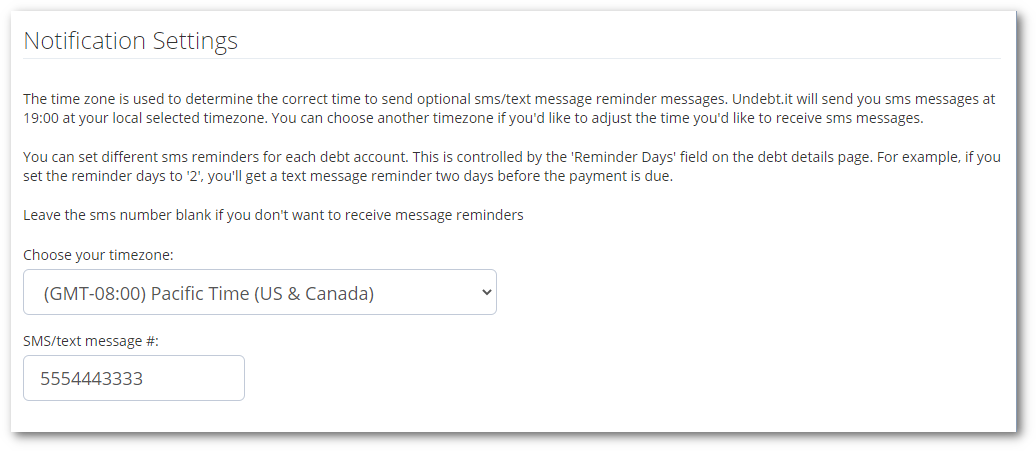 The next step is to turn on account reminders for each debt or bill account you want to setup. Go to the details page of the account and the setting that controls this is called Reminder Days.

The number in this list represents how many days before the account is due when you will receive the reminder message.
To turn off messages for the account, set the number to zero. To turn off text messages for all accounts, remove your mobile number from the My Account page
Keywords
payment reminder, reminders, account notice, due date notification, text msg