Undebt.it is a free service designed to get you out of debt. There's no catch involved; it really is free. It was developed and maintained solely by myself. I am not tracking, analyzing or selling your data like most of the other services out there.
For over 10 years, this site has helped hundreds of thousands of people all over the world pay down billions of dollars in debt. If you have found the site useful and would like to show support, please consider using some of the options below. Thanks for being part of team Undebt.it!
Cash Apps
Here are some different cash app options if you just want to quickly send over a donation.
jeff@undebt.it

@undebt_it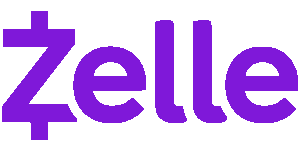 jeff@undebt.it
Crypto Donations
Cryptocurrency has been getting really interesting lately and I see its adoption becoming more and more widespread. The decentralization aspect is going to become a major factor in finance in the coming years. I am not a crypto expert; however, one key piece of advice is to never invest more than you can afford to lose. The market can be extremely volatile with up and down swings on a daily basis. If you are into crypto and would like to send over some coins, use the addresses below:
Crypto Referrals
These are some of the crypto services I use on a regular basis. If you are considering getting into crypto, please use one or more of the referral links below since it will help us both out. Also, feel free to contact me with any questions or if you want to go over some different investment strategies. Remember, always turn on two factor authentication on all of your crypto apps.
Celsius: Use my link and get $50 in BTC with your first transfer of $400 or more. Celsius is great if you want to keep your coins parked on an exchange and earn interest them. I also like the no fee coin swap feature.
Coinbase: Get $10 in BTC when you buy or sell $100 or more. Coinbase is great place to start out. It's really easy to use but also offers pro features for advanced users. The main drawback is that fees are generally higher then others. Check out their debit card that earns 4% on every purchase.
Crypto.com: Sign up for an account and we both get $25. CDC is also easy to use and offers multiple tiers of earnings. It's a great place to park stablecoins that earn a high APR. If you are interested in staking their native coin, Cronos, you can get a debit card with many benefits.